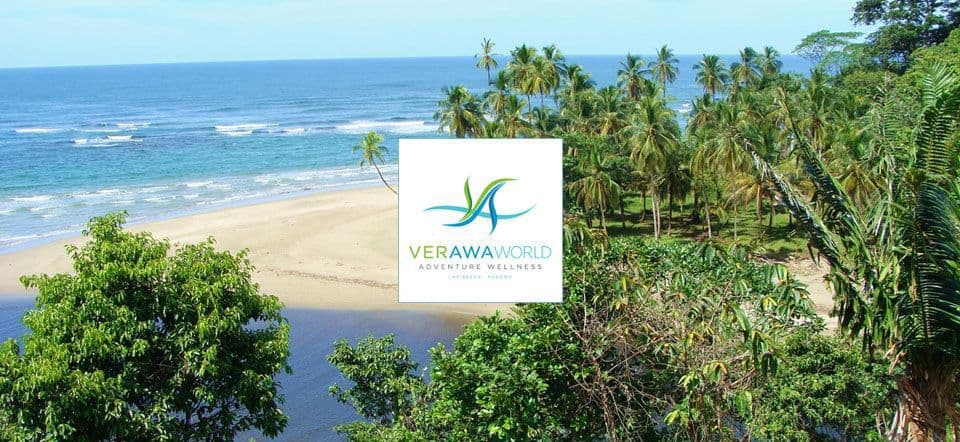 Panama City, Panama, November 9th 2020, ZEXPRWIRE, – Verawa World Resorts (VWR) is excited to announce the appointment of Mr. Max Van Rijswijk as the new Chief Operating Officer effective immediately.
Van Rijswijk, a Dutch citizen, brings to the table a keen understanding of the country, its systems and its people. Van Rijswijk started working with VWR in 2019, where he has successfully led VERAWA WORLD's efforts to advocate for more strategic development and conservation assistance from the Panamanian government in Panama City, to implement national and transboundary conservation and development programs in Panama.
More recently he ramped up development and conservation efforts on behalf of Verawa World, resulting in substantial partnerships that have helped advance the Panamanian conservation and infrastructure priorities within the country and across the continent with development partners.
He has helped distinguish VWR as the hospitality development company which puts the needs of the people and environment first. He has spearheaded efforts that have proven that conservation can go hand in hand with development, economic growth and the well-being of communities on the ground.
Verawa World Resorts Board of Directors released a statement saying that Van Rijswijk's appointment comes at a crucial time when VERAWA WORLD is developing a new ten-year vision to drive the future growth and success of the organization.
"Van Rijswijk's deep understanding of economic development, conservation, and organizational management comes through many years of relevant professional experience with various development and conservation organizations around the world. His experience is broad and varied, and he will bring a wealth of knowledge to the job of COO at VERAWA WORLD" said a VERAWA spokesperson.
Max Van Rijswijk said he is very excited to lead the VERAWA WORLD team into a prosperous future.
"I am excited to take office at a time when Panama is making important decisions about its future. Panama is defining its own development model, and is taking stock of its rich natural resources – including its spectacular wildlife and wildlands – and how they can be leveraged to benefit people, while also being preserved for future generations to enjoy. Development does not have to come at the cost of conservation, and it is a false choice to insist that Panama can only have one at a time," said Van Rijswijk.
Van Rijswijk looks forward to seeing more Panamanians take ownership of conservation, particularly young people, whose innovation, passion and ambition will be vital in building a Panama that works for everyone.
Panama is going through a transitional period that has put immense pressure on its wildlife, it's wild lands, and the diverse and important landscapes and ecosystems that support all life across the country and across borders. The population is growing steadily with some statistics predicting that there will be 8.5 million people living in the country by 2050. As a result, the need for additional infrastructure, better tourism developments, more land for agriculture and human settlement cannot be ignored. VERAWA WORLD is leading the way in reimagining a modern Panama that exploits its developmental and economic potential without compromising its rich biodiversity.
"Our work so far shows that this vision for Panama is possible, and has made us a preferred partner for many official entities and other stakeholders who want to rethink their conservation models and adopt one that does not hurt economic development while also providing the best benefits for people living in wildlife-rich areas," said a company spokesperson.
For further information, please contact:
Antonella Alvarez
Director Media Relations and Advocacy
Verawa World Resorts
Web: verawa.world
Tel: +507 66 111 333
Email: [email protected]
The post Verawa World Resorts appoints Max Van Rijswijk as Chief Operating Officer appeared first on Zex PR Wire.
Information contained on this page is provided by an independent third-party content provider. Binary News Network and this Site make no warranties or representations in connection therewith. If you are affiliated with this page and would like it removed please contact [email protected]