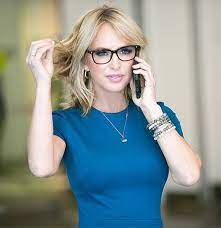 Beverly Hills, California, 12th May 2022, ZEXPRWIRE, Summer is just around the corner, and if you're looking to get in shape fast, look no further than BeautiFill. Many of us are looking for ways to get our bodies ready for swimsuit season. If you're looking for a way to get rid of stubborn fat cells without surgery, BeautiFill may be the solution you've been searching for! This revolutionary new laser lipo technology removes fat cells from the places you don't want them and transfers them to the places you do. It's highly effective, non-invasive, and performed using local anesthesia– while you're totally awake! You can return to your normal routine immediately with little to no downtime. So why wait? Get the body you've always wanted with BeautiFill! Dr. Jennifer Berman is one of only a few doctors in California offering this cutting-edge technology at her Beverly Hills Medical Spa. Contact Dr. Jennifer Berman today to schedule your consultation and see if BeautiFill is right for you. 
Dr. Berman is a sexual health expert who has dedicated her life to the betterment of women's wellness. She founded and created The Berman Women's Wellness Center in Beverly Hills, which is now a comprehensive, multidisciplinary State of the Art Center focused solely on women and wellness. Dr. Berman is excited as she is expanding with many treatments that also serve males, such as balancing hormones and weight loss programs. She currently focuses on her patients at the Center and continues to serve as a recurring expert for the media, in areas of sexual health, weightloss and menopause. In addition to vaginal rejuvenation treatments, bioidentical hormone replacement therapy, and skin tightening procedures, she is expanding into weight loss treatments, skin tightening, medical aesthetics, Hydrafacial and fat removal/transfer procedures.
Dr Jennifer Berman, a world-renowned doctor, is excited to announce the release of her newest service, BeautiFill

. This breakthrough technology offers significant improvements over traditional autologous fat transfer methods like mechanical liposuction. With a fat cell vitality rate greater than 95%, BeautiFill results in a higher quality fat grafting with more successful and longer lasting results. What's more, the procedure is safer than traditional liposuction, as it uses local anesthetics. If you're considering a fat transfer procedure, don't miss out on this cutting-edge technology. 
Dr. Jennifer Berman has announced the launch of BeautiFill in the beginning of March, just in time for Spring and Summer; you will be bikini ready in no time. This new fat transfer procedure offers patients safer, more natural looking results. The procedure uses low-density laser energy which minimizes the risk of burns and can be done as an outpatient procedure with reduced patient downtime. Not only can the fat be removed from the body but the technology restores the fat and from there has the ability to be placed in other areas of the body. This can result in a non surgical BBL, transferring fat from the stomach to the butt or removal of fat from under the arms to plump the lips. The possibilities are available to you, a consultation is the first step to see how to make your dream body come to life.
Results are more natural looking and last longer than traditional liposuction procedures, andBeautiFill also reduces bleeding, swelling, and bruising. Enhanced skin tightening is another benefit of the procedure. 
"I'm excited to offer my patients this innovative new treatment," said Dr. Berman. "The results are truly amazing." Appointments are currently available for this procedure, the downtime is very minimal and you will be fully functional within a couple of weeks. 
Give Dr. Jennifer Berman and her team of experts a call today to learn more. 
The post Dr. Jennifer Berman is now offering the revolutionary laser liposuction, Beautifill appeared first on Zex PR Wire.