Raleigh, NC, 27th February 2023, ZEXPRWIRE, Nowadays, people are looking for ways to save money while still looking their best. With the recent increase in the cost of living and the need to be presentable in a competitive job market, people are looking for alternative solutions to expensive salons.
Pinup Studio provides a solution to this problem by offering quality services at an affordable price. They offer haircuts, coloring, styling, and more for both men and women, all at competitive rates. Whether people are looking for a simple trim or something more dramatic like highlights and ombre colors, this team of expert stylists can make sure their client's look is always on point. Their experienced stylists will ensure each client gets the look they desire, leaving the client feeling confident and ready to take on the world.
The salon offers a range of affordable hair services to clients looking for high-quality styling without breaking the bank. No matter what people's hair needs are, Pinup Studio has them covered! No matter the desired look, be it a classic look or something more daring and modern, their team of professionals can help create the perfect style for them. With their friendly and knowledgeable staff, they guarantee that customers will walk out feeling like a million bucks.
Pinup Studio uses top-of-the-line products and equipment, ensuring that customers will get the best look for their hair in the Raleigh area! Besides the incredible styling services, Pinup Studio also provides great customer service and an enjoyable experience. With their warm and inviting atmosphere, customers can be sure to feel relaxed and stress-free during their appointment. They take the time to listen to what customers need and want to make sure they are 100 percent satisfied.
"At our salon, we believe that no one should have to sacrifice their individual style and beauty in the name of a reasonable budget. That's why it is our goal to provide affordable hair services without compromising on quality or style—allowing you to look and feel amazing at an affordable price! We believe that everyone deserves to look and feel their best, regardless of their budget"  – Pinup Studio's owner, Christina Kirkey.
Pinup Studio is the perfect place for customers who want an affordable yet professional hair salon experience. With their talented stylists and top-notch products, Pinup Studio will be sure to give customers an unforgettable experience that won't break the bank!
The company's team of experienced stylists has been in the hair styling field for a long time, and during that period of time, they have developed the necessary skill sets and techniques to ensure that clients' hair looks perfect every time. Pinup Studio's stylists are up-to-date on all the latest trends, so people can be sure that they will always look fashionable when they visit them.
On top of all this, Pinup Studio provides customer service that is second to none. Clients can expect personalized attention and expert advice on how to achieve the look they want. Their friendly and knowledgeable staff will be happy to answer any questions customers may have regarding their services or products. They are also always available for consultations and follow-ups on the treatments that they provide, so customers can be sure to get the best results possible each time.
"We understand that every client has unique needs and preferences, which is why we take the time to listen carefully to each client and work with them to create a hairstyle that suits their individual style and personality," said Christina Kirkey "Our team is passionate about what we do. We love making our clients feel confident and beautiful with their new hairstyles. It's incredibly rewarding to see someone leave our salon feeling happy and satisfied with their new look."
Pinup Studio is one of the most affordable hair salons in the Raleigh area. They offer a wide variety of services, from styling and coloring to hair extensions, for an unbeatable price that won't break the bank. Plus, they give discounts to their regular customers and offer low-cost packages that can help people save even more money when they are looking to get a new look or freshen up their existing style. In addition to being affordable, Pinup Studio also uses only the highest-quality products, so customers can be sure they are getting the best and most up-to-date hair care available.
Some hair salons do not really care about the customer experience, the products they use, the staff they employ, or the finished products they put out. Pinup Studio, however, is different. They take pride in their work and strive to provide each customer with an excellent experience from start to finish. It is never advised for people to leave their hair care at the mercy of inexperienced stylists, and Pinup Studio works to assure that will never be the case.
Individuals who have encountered Pinup Studio have noted that their stylists are friendly, knowledgeable, and take the time to listen to what their clients want. Furthermore, they make sure that each customer leaves with a hairstyle that is right for them—one that will fit into their personal style and be long-lasting; all of these are achieved with nothing but quality products.
People in and around Raleigh in search of affordable hair salons nearby should definitely check out Pinup Studio. With their unbeatable prices and high-quality services, they are sure to leave customers looking and feeling their best. Whether people are looking for a new style or just want to freshen up their existing look, let the experienced professionals at Pinup Studio take care of this!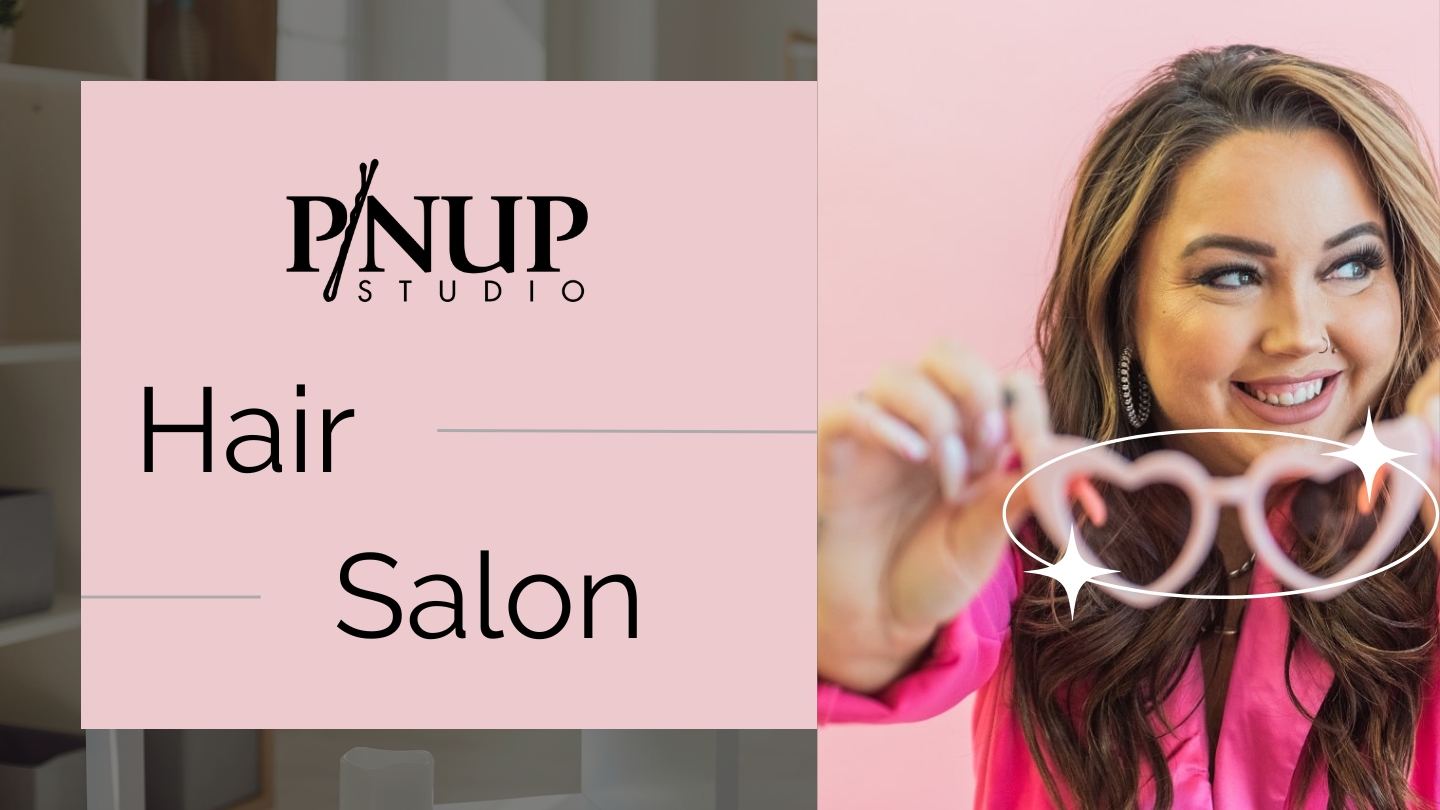 Media Contacts
Company Name: Pinup Studio
Email: [email protected]
Company Website: https://pinupstudionc.com/
Facebook: https://www.facebook.com/pinupstudionc
Pinterest: https://www.pinterest.com/pinupstudioraleigh/
Instagram: https://www.instagram.com/pinupstudio_nc/
Tiktok: https://www.tiktok.com/@pinup.studio
Youtube: https://www.youtube.com/channel/UCreSx46MwW7dVa5nRHhvG2A
Quora: https://pinupstudiosspace.quora.com/
The Post Pinup Studio Is An Affordable Hair Salon In Raleigh, NC first appeared on ZEX PR Wire