Kodak, TN, 24th September 2022, ZEXPRWIRE, The Delta 8 THC products that Brookside CBD Wellness Center is pleased to provide its customers may help them live healthier and more fulfilling lives. A form of THC called delta 8 THC can be detected in trace concentrations in cannabis plants. Unlike other forms of THC, Delta 8 THC does not produce the psychoactive effects that are typically associated with marijuana use. Instead, Delta 8 THC has been shown to provide many potential health benefits without the possible negative side effects.
The Brookside CBD Wellness Center is confident that this product will aid in their clients' pursuit of the best possible health and wellness. The Brookside CBD Wellness Center sells a variety of additional CBD products, such as tinctures, topicals, edibles, and more, in addition to goods containing Delta 8 THC.
"We would like to mention some of the possible benefits of BioSpectrum Delta 8 THC. This type of THC could help to improve your mood and sense of well-being. It can also aid in reducing inflammation and pain. Additionally, BioSpectrum Delta 8 THC might aid in lowering tension and anxiety levels. BioSpectrum Delta 8 THC can be the correct choice for you if you're looking for a natural way to boost your health. Please call us or visit our website for additional details on this product." – Kelly & Rhonda Snyder, co-founders of Brookside CBD Wellness Center.
This product may not be used or purchased by anybody under the age of 18. When using this product, only adhere to the directions on the label. If the consumer is nursing a baby or pregnant, they shouldn't use it. If they use prescription medications or have a significant medical condition, such consumers should talk to their doctors before using this product. In general, before using this supplement or any other dietary supplement, consumers with health issues should consult a doctor.
Brookside CBD Wellness Center ensures that the products they distribute are directly from the manufacturers and that these products have gone through a series of tests. They also make sure that their customers are educated about the product before they buy it so that they will know how to use it properly.
One of their recent products is the BioSpectrum Delta 8 THC. Aside from being a powerful antioxidant, this product can also help with reducing anxiety and depression. It can also help with improving focus and memory. Those who have tried using this product have reported feeling more energetic and alert.
People in Kodak, Tennessee who need BioSpectrum Delta 8 THC can visit Brookside CBD Wellness Center's physical store. They can also contact the business through their website or by phone.
Check Out Bio-Spectrum- Delta 8
Check Out Bio Spectrum CBD Lidocaine Bug Bite Roll On
Check Out Bio Spectrum Topical Relief Roll On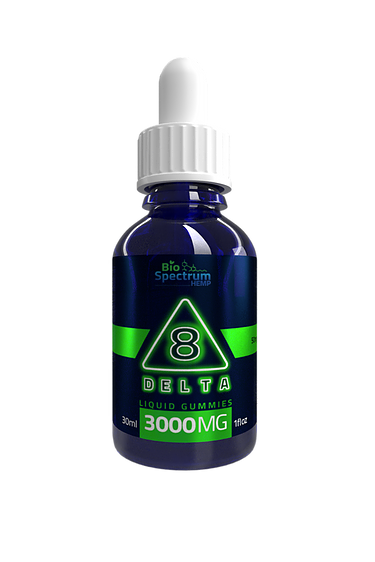 Media Contacts
Name: Brookside CBD Wellness Center – Kodak, Pharmacist Owned
Address: 3609 Outdoor Sportsman Pl #3, Kodak, TN 37764, United States
Phone: +1 865-465-8066
Company Website: https://www.brooksidecbd.com/
Pintrest: https://www.pinterest.com/BrooksideCBDwellnesscenter/
Tiktok: https://www.tiktok.com/@brooksidecbd
Youtube: https://www.youtube.com/channel/UCq3sPz-tJgyUfhpYV1Y-mdg
Quora: https://brooksidecbdwellnesscenter.quora.com/
The Post Bio-Spectrum Delta 8 THC Is Helping People Achieve Wellness Goals appeared first on ZEX PR WIRE