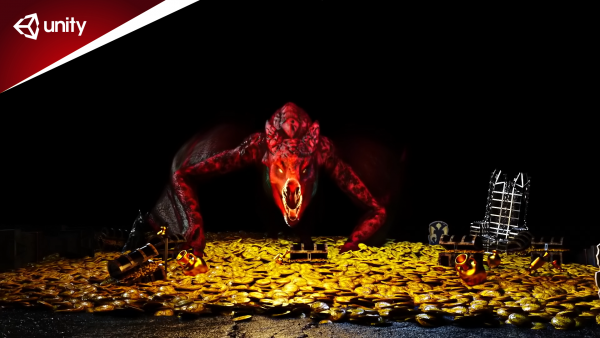 Budapest, Hungary, 2nd Nov 2022, IOTEN Entertainment is happy to introduce a turn-based P2E game that will give a breath of fresh air to the Web3 space. The best part for early adopters is that Battle For TEN Beta is now 100% playable at https://play.battleforten.app/!
Operating with the $BFT token, the entirety of Battle For TEN will run on BNB Chain. Via cooperation with Unity, Chainlink, Photon and others, Battle For TEN aims to bring an exciting gameplay experience.
These factors, along with the turn-based gameplay, could create a vast user base, and thus many potential buyers for Battle For TEN NFTs. Check out the trailer for Battle For TEN here.
Battle For TEN operates via dual currency 
Dragon Eggs is the in-game currency of the game. Players can earn DEs through PvE by battling Igneel. Each win will drop some amount of DEs which can be used to purchase Equipments and Abilities to be used in the battles. Through different combinations players will strive to find the best Equipment and Abilities that would suit their champion of choice to secure their place in the Leaderboard and get the chance to participate in the Grand Tournament for exceptional prizes such as Tesla Model 3, MacBook Pro and etc.
$BFT token is both in-game currency and also the official token of the Battle For TEN. $BFT is a token on BNB Chain. Players will earn $BFT in accordance to the level of the champion they are playing with. The higher the level of the champion, the more $BFT they can earn on daily basis.  At any time, players can decide to transfer the acquired $BFT to their Web3 Wallet to sell for profit or stake on DApp for maximum gains.
$BFT Utility
Acquiring the champions is not the only way players can use $BFT tokens. Players can try their luck by opening chests which will be using Chainlink's VRF function to drop a random champion. During the expansions, these specific chests will be the first place where the new champions will be dropped at. These lucky players will in turn have more time to test the new champions and appropriate builds which can give them an advantage in the Grand Tournaments.
Airdrop
3% of the Overall Supply of $BFT is allocated for the Airdrop which will happen over an extended period of time. The first one being the Airdrop for the holders of $IOTN token. Holders who have more than 3 000 000 $IOTN tokens are eligible for the overall Airdrop in the amount of 100 000 000 $BFT tokens.
About IOTEN
IOTEN aims to be a fast, deflationary, "ultra-secure" and decentralized blockchain network. IOTEN seeks to democratize access to DApps, linking the physical and digital worlds, providing value to users and fuelling the new economy of the machines. 
Currently, IOTEN has rolled out its Layer-1 testnet, dedicated block explorer and testnet faucet. In a Testing Environment with maxed out servers the IOTEN Network TPS has reached ≈ 1500.
Testnet Details:
Network Name: IOTN TESTNET
RPC URL: https://rpc-testnet.ioten.network
Chain ID: 47
Symbol: IOTN
Block Explorer URL: https://testnet.explorer.ioten.network
Testnet Faucet
Upcoming Pre-Sale
Battle For TEN will be holding a $BFT Pre-Sale starting on 10th of November. Participating in the first round of Pre-Sale entitles you to a 15% price advantage compared to the token launch price, an extra incentive for early adopters. 
Twitter: @battleforten       
Media Contact
Organization: Battle For TEN
Contact Person: Near Ioten
Email: [email protected]
Website: https://www.battleforten.app/
City: Budapest
Country: Hungary
The post Battle For TEN creates a new sub-industry in GameFi. Pre-Sale starting on 10th of November. appeared first on King Newswire.
Information contained on this page is provided by an independent third-party content provider. King Newswire and this Site make no warranties or representations in connection therewith.
Information contained on this page is provided by an independent third-party content provider. Binary News Network and this site make no warranties or representations in connection therewith. If you are affiliated with this page and would like it removed please contact [email protected]